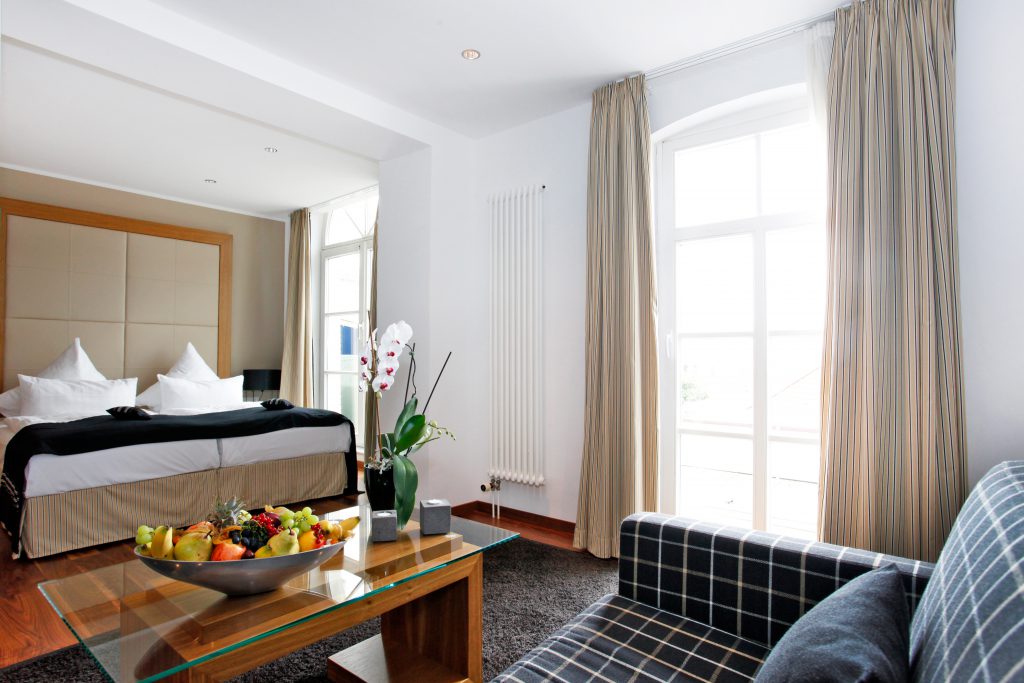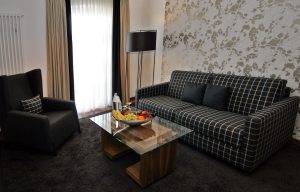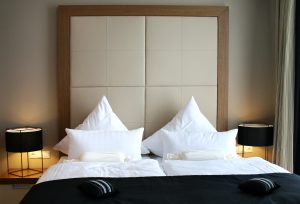 Our Royal suite surprises with the spaciousness of the 34sq m large living and sleeping sector that are optically half-separated. It is furnished in an elegant and modern style incl. flat TV and i-pod docking station.
The large attractive bathroom is furbished stylishly with slate covering and a spacious shower.
The Royal suite impresses especially with a lot of comfort and a large roof terrace overlooking the public square "Kurplatz".
NON-SMOKER ROOMS DESIGNED WITH ATTENTION TO THE DETAIL REQUEST AVAILABILITY
We'd be pleased to receive your booking request, please fill in the form according to your desires, and we'll contact you short-dated.