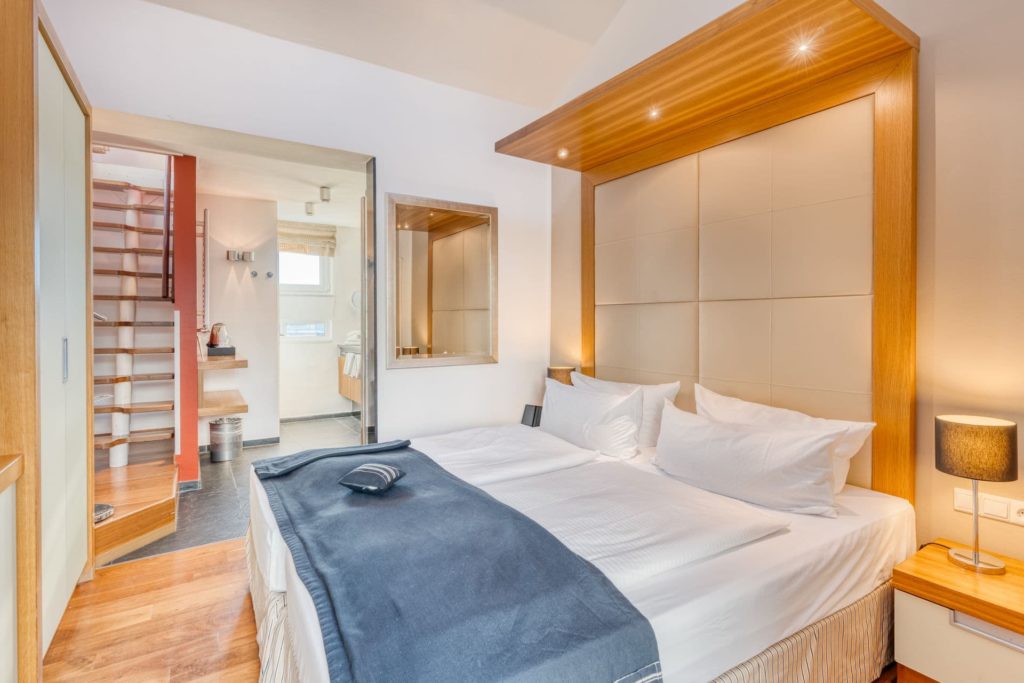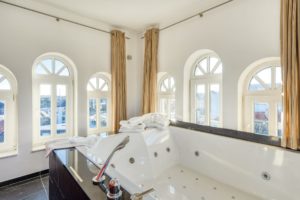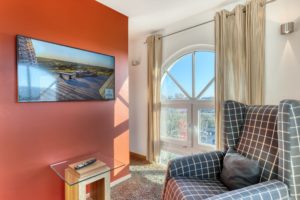 Our tower suite spreads over three levels of the tower and therefore has three compact rooms connected by a little steep space-saving stairs.
It is furnished in an elegant and stylish way incl. flat TV and i-pod hi-fi equipment.
On the lowest level the tower suite has a sleeping area with lavishly designed en-suite bathroom, stylishly decorated with slates and a large shower. On the second level you find a cosy read and TV area to relax.
The special highlight is the lush whirlpool on the third level overlooking Norderney.
NON-SMOKER ROOMS DESIGNED WITH ATTENTION TO THE DETAIL REQUEST AVAILABILITY
We'd be pleased to receive your booking request, please fill in the form according to your desires, and we'll contact you short-dated.