Apprenticeship in the island hotel
Versatile and future-proof – For profoundly educated and qualified experts the job prospects in the hospitality industry are very good today. The job security is also larger than average as well as the possibility to go into business for oneself later on. The hospitality industry is not just versatile and international but also future-proof.
With pleasure we offer you a traineeship in our house so that you can get an idea of your dream job in advance.
We are looking forward to your application…
We offer apprenticeships as hotel manager.
You like it multifunctional, are eager and love the contact to people? Then the profession of a hotel manager is certainly the spot for you to learn a trade that demonstrates you all the branches and connections in a hotel.
During the three years' apprenticeship you will pass step by step through every department relevant for the education some of which are housekeeping, reception, restaurant, and kitchen.
You convince us by:
Successfully completed schooling
Taking delight in contacting customers directly and as a team player
Your motivated und reliable work attitude
Your kind manners and a well-groomed appearance.
We convince you by:
Operating in a team with enthusiasm
Responsible tasks
Diversified working by close cooperation with all departments
Staff apartment
Private use of the company car
Duration of the apprenticeship:
The apprenticeship lasts three years.
Legal age is not necessary.
If you are interested we're looking forward to your informative application.
In case of questions beforehand don't hesitate to contact us.
To get a first idea of our house you can klick on our homepage www.inselhotel-koenig.de.
Inselhotel König
z.Hd. Mr. Alexander Jagielski
Bülowallee 8
26548 Norderney
We offer apprenticeships as a cook.
Cooks prepare and serve different meals. They organize the workflow in the kitchen, draw up menus, buy ingredients and store them properly.
Cook is a recognized trade according to the BBiG (German Vocational Training Act). This nationwide ruled three years lasting apprenticeship is offered in the hospitality industry.
Preconditions
School-leaving qualification
Capacity for teamwork and communication
Good manners
Agreeable appearance
Reliability
Duration of the apprenticeship
The apprenticeship lasts three years.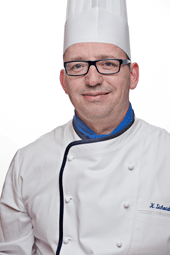 For first ideas of our house see our homepage. If we aroused your interest we are looking forward to your informative application.
Inselhotel König
z.Hd. Mr. Klaus Schmidt
Bülowallee 8
26548 Norderney